Unlock the Full Potential of Your Hotel Sales with SendSites
As the hospitality industry evolves, so must our tools and tactics in ensuring our sales teams remain at the forefront of efficiency and effectiveness. Whether you're an individual salesperson or managing a large team, we have something that'll revolutionize the way you approach hotel meeting space sales: SendSites.
Scale with Ease:
Whether you're a standalone salesperson or part of a mammoth team, SendSites tailors itself to fit your needs. It's designed to streamline operations, reduce manual effort, and let you focus on what you do best: selling.
Stay On-Brand, Always:
With larger teams, ensuring brand consistency can be challenging. SendSites allows managers to lock content, ensuring no agent goes off-script or rogue. Preserve your hotel's image and messaging across all communications.
Empower Your Sales Team:
The platform is intuitive and packed with features that empower sales agents to be proactive, while also ensuring they remain aligned with the hotel's brand and guidelines.
Adaptable to Your Needs:
Be it a boutique hotel or a luxury resort chain, SendSites' features can be tailored to match the unique demands of your property and team.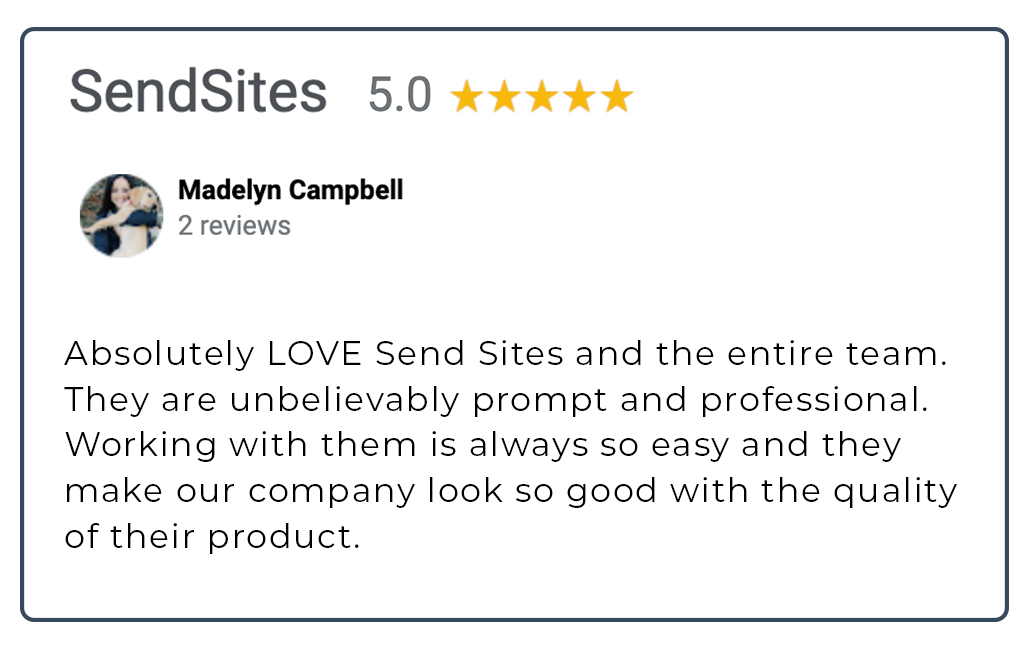 The Key to Unlocking More Sales
In today's competitive market, the right tools can make all the difference. SendSites isn't just a tool, but a comprehensive solution designed to catapult your hotel meeting space sales to new heights.
Ready to transform the way you sell? Let's chat more about how SendSites can be the game-changer for your sales team. Reach out to us to get started!
Ashleigh is not a professional writer but rather just passionate about SendSites as a web-based sales communication platform that enables modern sales teams to capture their audience with compelling, personalized content for both proposals and prospecting.
Focus Less on Building Proposals
Schedule a 20-minute demo to learn more about how SendSites can help your team be more productive and create winning event proposals.