SendSites Wins World's Best Hotel Sales Proposal Solution 2023
We are thrilled to share the exciting news: SendSites has been honored with the prestigious "World's Best Hotel Sales Proposal Solution 2023" award at this year's World Travel Tech Awards.
This recognition is a testament to the unwavering dedication and hard work of our team and the invaluable support of our customers.
This honor reaffirms our commitment to transforming the way hotels approach sales proposals, and it wouldn't have been possible without your votes. Thank you for your trust and for being an integral part of the SendSites community.
Our success is not just a result of our hard work but also a reflection of the visionary customers who have partnered with us on this journey. Trendsetting industry leaders like The Broadmoor, Sea Island, Greenbrier, Pinehurst, Viceroy, and Four Seasons have played a pivotal role in shaping SendSites into the solution it is today.
We are deeply grateful for their forward-thinking approach to hotel sales, which continues to inspire us.
What are World Travel Tech Awards?
World Travel Tech Awards is an annual awards program that is held in conjunction with the World Travel Awards, currently celebrating its 30th anniversary. The awards program is a global initiative that spotlights and rewards excellence in the travel technology industry. It honors the most innovative companies, including small companies, startups, and global brands in the travel technology sector.
The 3rd annual World Travel Tech Awards nominees under each category with the maximum votes are announced as winners. The worldwide voting was open from 27 May 2023 to 14 September 2023.
Shaping the Future of Sales Proposals
In a recent blog post, we delved into why SendSites is the future of effective sales proposals. We emphasized the critical importance of personalization and how it can significantly impact the success of your sales efforts. This personalized approach has been the cornerstone of our success and has helped us stand out in the competitive landscape of hotel sales proposal solutions.
As we celebrate this prestigious accolade, our commitment to innovation remains unwavering. We will continue to refine SendSites to meet the evolving needs of the hospitality industry and help hotels, both large and small, craft compelling sales proposals that leave a lasting impression on their clients.
We thank you once again for your unwavering support and for being an essential part of the SendSites community. We are excited about the journey ahead and the boundless possibilities it holds.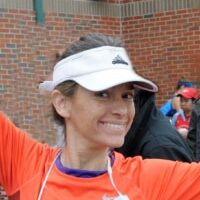 Ashleigh is not a professional writer but rather just passionate about SendSites as a web-based sales communication platform that enables modern sales teams to capture their audience with compelling, personalized content for both proposals and prospecting.
Focus Less on Building Proposals
Schedule a 20-minute demo to learn more about how SendSites can help your team be more productive and create winning event proposals.