SendSites will Attend IMEX23
The SendSites customer success team is excited to announce that we will be attending the IMEX event next week! As one of the premier events for international meetings, events, and incentive travel professionals, IMEX offers a unique opportunity for us to connect with many of our valued customers and partners.
Our primary goal at SendSites has always been to support and amplify the success of our users. By attending IMEX, we hope to foster stronger connections, gather feedback, and understand your evolving needs in this ever-changing industry.
Are You Attending IMEX?
If you're planning to be at IMEX, we'd love to meet you in person! Whether you're a longstanding customer or a potential partner, face-to-face interactions provide invaluable insights that help us improve and cater our services to you.
Support Beyond IMEX
IMEX is not just a one-off event for us. We understand that the real work often begins after such industry gatherings. So, if there's any way we can assist you in your sales efforts post-IMEX, please don't hesitate to reach out.
We look forward to seeing you there! Safe travels and successful networking to all.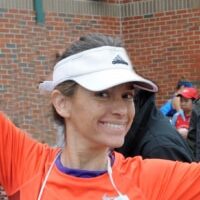 Ashleigh is not a professional writer but rather just passionate about SendSites as a web-based sales communication platform that enables modern sales teams to capture their audience with compelling, personalized content for both proposals and prospecting.
Focus Less on Building Proposals
Schedule a 20-minute demo to learn more about how SendSites can help your team be more productive and create winning event proposals.