SendSites is the Right Tool for Today's Social World
Like it or not, we are living in an automated world. We spend increasing amounts of our personal time connected through technology, vetting those we meet, and researching before we spend our money. Likewise, sales have moved away from the OG cold call with a list of leads to utilizing mutual networks on LinkedIn and other socials for connections.
The newer generation also wants to be sold to through technology and online platforms. According to Lori Kiel of the HSMAI Sales Advisory Board in her article, Sales Evolving in an Automated World, "We have to meet them where they want to do everything, with automation." Today's clients want an online presence that is accurate, detailed, and quality. Kiel states that all automation "must be curated and prepared with care, as the impression online is often the first impression."
SendSites is the perfect partner for today's sales environment.
Ahead of the curve, SendSites has been catering to online sales for years.
Designed for group sales, SendSites allows sales teams to pump out interactive sales proposals to make their hotel stand out from the competition. SendSites knows that numbers alone will never make a sale. Prospective clients want to explore the property, click to see nearby amenities, and dive into virtual tours. And they want to see it fast. Kiel writes, "Speed to convert or close the business is essential to both the salesperson and the client. Many reports note that the first to respond gets the booking." Sales agents can create beautiful proposal quickly and easily with SendSites and the company's support team is always ready to help.
Meeting a client in the automated world is no longer optional for this new generation of buyers. SendSites knows, and SendSites delivers.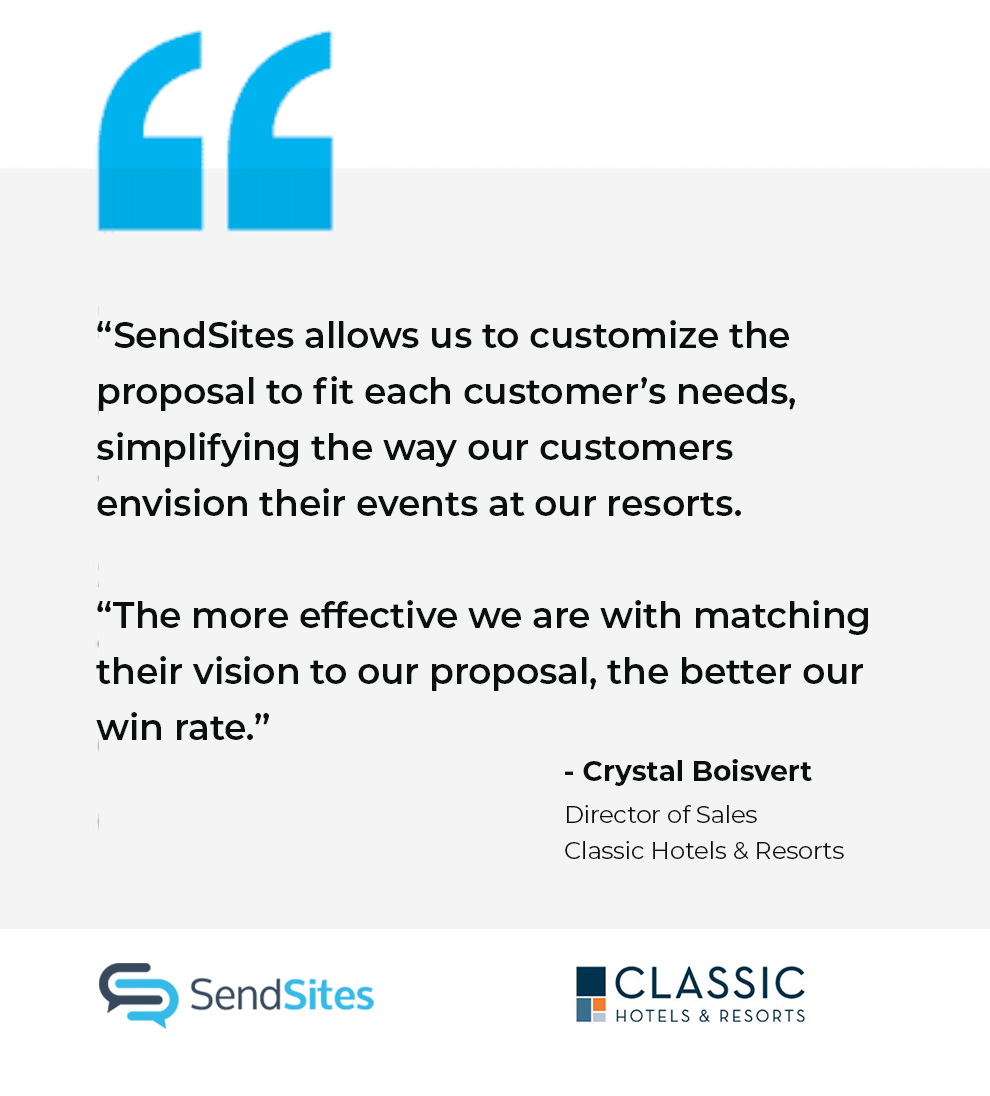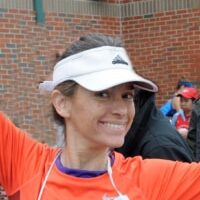 Ashleigh is not a professional writer but rather just passionate about SendSites as a web-based sales communication platform that enables modern sales teams to capture their audience with compelling, personalized content for both proposals and prospecting.
Focus Less on Building Proposals
Schedule a 20-minute demo to learn more about how SendSites can help your team be more productive and create winning event proposals.