Recap of SendSites' Summer Feature Releases
It has been a hot summer, but it's not just the temperature that's soaring. Over at SendSites, we've been burning the midnight oil to bring you a wave of new features that we're convinced you're going to love.
Let's dive right in.
European Instance is Now Live!
For our European users and businesses, we've launched a dedicated European instance. This means faster load times, more efficient processing, and an overall enhanced experience if you're based in Europe. C'est magnifique!
Captivate with Auto-Play Hero Videos
Videos have the power to pull buyers in, and now, with our auto-play hero video option for themes, you can captivate your prospects from the moment they land on your group sales proposals.
Display Accolades with Hero Image Overlays
Proud of an award or want to share a special message front and center? Now, you can overlay images on your hero images. Showcase those badges, accolades, or special messages right where everyone can see them.
Introducing 360° Virtual Tours
With everyone turning to digital solutions, we've integrated 360° virtual tour options. With simply pasting in a link, you can now integrate virtual tours from Threshold 360, Visiting Media, Matterport, and Vizres directly into your SendSites pages.
More Font Styling with H2 in Editor
We heard you! By popular demand, we've added the H2 option in our editor. This gives you even more flexibility in your heading choices, allowing you to design proposals with more organization.
We have added even more flexibility with two and three column sections for your content. This is especially helpful to limit scrolling, simplify printing, and provide better experience for your audience.
For those vertical shots that need a bit of tweaking, we've added more image crop options. Now, every photo can fit just right, ensuring your proposals always look sharp.
Easier Editing with Up and Down Arrows
Shuffling sections on a page has never been easier! With our new up and down arrow features, you can now effortlessly reposition sections as you edit, making the design process a breeze.
Ready to Implement These Features?
Whew! It's been a whirlwind of innovation and we're not slowing down anytime soon. As always, we're deeply committed to ensuring SendSites provides the best experience for our users. Your feedback drives our updates, and we're listening. So, keep the comments, suggestions, and ideas coming.
Stay tuned for more updates.
Most of these features are self-explanatory and easy to use, but watch for upcoming webinars and help videos to learn more. Until then, please feel free to contact support@sendsites.com  and keep impressing your prospects with SendSites! 🚀🌞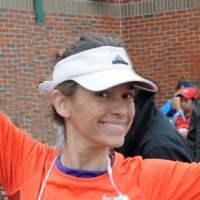 Ashleigh is not a professional writer but rather just passionate about SendSites as a web-based sales communication platform that enables modern sales teams to capture their audience with compelling, personalized content for both proposals and prospecting.
Focus Less on Building Proposals
Schedule a 20-minute demo to learn more about how SendSites can help your team be more productive and create winning event proposals.