HSMAI Offers Class to Elevate Your Digital Sales Game in Hotel Group Sales
In the fast-paced world of digital sales for hotel group sales, staying ahead of the competition requires continuous learning and adaptation. At SendSites, we understand the importance of keeping up with the evolving industry trends. That's why we recently took a class offer through HSMAI that has transformed our approach to sales. Today, we're excited to share some key insights from this class, along with how it can benefit our valued SendSites customers. By leveraging these strategies, you can enhance your digital sales techniques and drive impressive results for your hotel group sales.
Did you know buyers have changed the game?
In today's digital era, buyers have transformed the way they make purchasing decisions. One striking revelation we learned from the class is that most buyers don't involve a salesperson until 80% of the decision-making process is complete. This shift in buyer behavior emphasizes the importance of positioning your hotel group sales effectively before engaging with prospects.
The power of influence
Additionally, the class highlighted that, on average, six individuals are involved in the decision-making process for a typical business purchase. Recognizing this, it becomes crucial for sales professionals to understand how to influence and engage with each key decision maker effectively.
Embrace a new direction
Given these changes in buyer behavior, it's clear that sellers need to adopt new strategies to remain competitive. It's no longer enough to rely on traditional sales approaches. Instead, becoming a valuable resource to prospects can significantly impact their decision-making process. By positioning yourself as an industry expert and offering valuable insights, you can capture the attention of potential buyers much earlier in their journey.
Be fabulous, first, and fearless
When prospects come knocking, it's vital to make an exceptional first impression. By delivering outstanding service, being proactive, and addressing their needs effectively, you can build trust and position yourself as the go-to resource. Moreover, when it's time for the prospect to make a decision, telling a compelling story can greatly influence their choice. Craft a narrative that resonates with them and leaves a lasting impression.
Introducing Influencer Sales
To delve deeper into this new way of selling and discover how it can revolutionize your hotel group sales, we encourage you explore Hotel Digital Sales Essentials offered through The Hospitality Sales & Marketing Association International (HSMAI).
Their comprehensive bootcamp program provides valuable insights, strategies, and practical tips to help you elevate your digital sales game specifically for hotel sales.
*****
At SendSites, we are committed to staying at the forefront of industry trends and providing our customers with the most effective tools and strategies. By incorporating the insights we gained from the Influencer Sales class, you can position yourself as a trusted resource, engage with decision makers effectively, and drive impressive results in your hotel group sales. Embrace the new direction of digital sales and elevate your game with SendSites. Visit influencer-sales.com today to unlock new potential!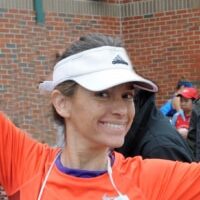 Ashleigh is not a professional writer but rather just passionate about SendSites as a web-based sales communication platform that enables modern sales teams to capture their audience with compelling, personalized content for both proposals and prospecting.
Focus Less on Building Proposals
Schedule a 20-minute demo to learn more about how SendSites can help your team be more productive and create winning event proposals.