Six convention bureaus in Switzerland recently overhauled their RFP creation with SendSites.
Leaving behind bulky PDFs in favor of sleek SendSites was a game changer. Not only could they count on delivery—proposals are sent via a single link, not a huge file – but SendSites also allows the bureaus to track engagement with specific content areas and update the RFPs in real time. The result is faster proposals customized to each customer's needs.
SendSites partners to onboard and train each client and is also compliant with all EU GDPR regulations.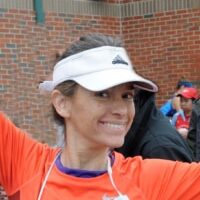 Ashleigh is not a professional writer but rather just passionate about SendSites as a web-based sales communication platform that enables modern sales teams to capture their audience with compelling, personalized content for both proposals and prospecting.
Focus Less on Building Proposals
Schedule a 20-minute demo to learn more about how SendSites can help your team be more productive and create winning event proposals.