Evolution of Commercial Strategy in Hotels and SendSites
The hospitality industry, rooted in its age-old traditions, is undergoing a paradigm shift.
The State of Hotel Sales, Marketing, and Revenue Optimization Talent 2022-23: HSMAI Foundation Special Report by Karen Wollard, Ed. D., CHDM points out, "The era of siloed revenue-generating functions within the hotel industry is ending. There's an unmistakable move toward a unified commercial strategy." This statement underscores the industry's journey towards aligning its varied revenue-focused departments into a cohesive whole.
'Commercial Strategy' is becoming the north star in this transformative journey, guiding hotels to synchronize teams such as sales, marketing, revenue management, and distribution under one overarching umbrella.
Amidst this transition, SendSites emerges as a pivotal tool for hotel sales teams:
Unified Sales Efforts with Multi-property Support:
The ability of SendSites to support multi-property sales under a single account offers unparalleled scalability. Sales representatives can promote various properties with just a single login, catering to diverse client needs with unmatched efficiency.
Strengthening Team Collaboration with Seamless Lead Transfers:
Collaboration lies at the heart of the commercial strategy. With SendSites, agents can smoothly transfer leads to peers when deemed necessary, ensuring that potential clients receive top-notch solutions tailored to their needs.
Equipped for Both Proactive and Reactive Sales Approaches:
Every hotel sales team boasts a blend of proactive managers who scout for outbound leads and reactive ones handling inbound queries. SendSites' robust platform caters to both, ensuring that opportunities are never missed.
Harmonizing with the Holistic Vision of Commercial Strategy:
SendSites echoes the holistic spirit of the commercial strategy. By offering tools tailored for both inbound and outbound sales, it ensures an all-encompassing approach to revenue generation.
Explore and Adopt New Strategies
The integration of platforms like SendSites into the commercial strategy is a testament to the hospitality industry's commitment to innovation and customer-centricity. As hotels continue to explore and adopt new strategies, solutions like SendSites will be instrumental in driving both revenue and guest satisfaction. By unifying various functions and fostering collaboration, the future of hotel sales and marketing looks more promising and efficient than ever.
As outlined in the HSMAI report and echoed by experts like Karen Wollard, Ed. D., CHDM, the future of hotel sales and marketing looks both integrated and innovative.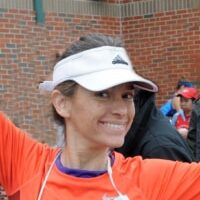 Ashleigh is not a professional writer but rather just passionate about SendSites as a web-based sales communication platform that enables modern sales teams to capture their audience with compelling, personalized content for both proposals and prospecting.
Focus Less on Building Proposals
Schedule a 20-minute demo to learn more about how SendSites can help your team be more productive and create winning event proposals.